Gil, Vicki and Brian Ash
OSP Shooting School
Fulshear, Texas
Pro Instructor Profile:
The Ashes' innovative teaching techniques have revolutionized shooting instruction with their focus on the mental and visual aspects of shotgunning. Many of the methods pioneered by the Ashes and OSP (Optimum Shotgun Performance) Shooting School are now emulated by instructors worldwide. Gil and Vicki shoot Krieghoff K-80 Sporting guns with 32″ Tapered Flat Choke Tube Barrels and #3 Sporting Wood.
Contact Information:
OSP Shooting School
29255 FM 1093
Fulshear, TX  77441
281-346-0888
Michael Luongo
Michael Luongo Shooting Instruction
Richburg, South Carolina
Pro Instructor Profile:
Michael A. Luongo has been shooting for over 20 years. After many years of competing all over the country and making multiple All-American teams Michael found his passion for teaching,
He has a dynamic approach to shooting sporting clays. His main technique is the pull away method while also incorporating many other styles depending on the student. He has experience with a wide variety of students from kids to Master Class competitors. He currently teaches and serves as the General Manager at Rocky Creek Sporting Clays in Richburg, South Carolina. Rocky Creek has 3 full sporting clay courses on over 300 acres. Rocky Creek also has a course with 3 trap machines on every station to provide target presentations for all shooters from beginner to expert. Rocky Creek can also offer target presentations to fit the specific needs of any student. Rocky Creek also has a demo Krieghoff K-80 on site, with different stocks and barrels to allow anyone to try and see what works best for them. Michael is also available for Trap, Skeet, and Wing Shooting lessons. If you have any questions please feel free to reach Michael at 302-632-7573 or call Rocky Creek Sporting Clays at 803-482-2070.
Contact Information:
Michael Luongo
Rocky Creek Sporting Clays
3390 Mountain Gap Rd, Richburg, SC 29729
302-632-7573 or 803-482-2070
Bobby Fowler, Jr.
Elite Shooting School
Suger Land, Texas
Pro Instructor Profile:
Elite Shooting School, led by world title holder Bobby Fowler, Jr., builds the lasting skills, habits and attitudes advanced and beginning shotgun shooters need to succeed in Sporting Clays, FITASC, Skeet, Trap, Five Stand and Helice.
As one of the nation's most accomplished shotgun professionals, Bobby customizes shotgun instruction for students of all ages and skill levels. Dedicated to developing the sport and enhancing the shooting experience individual lessons, clinics, corporate events, tournament and charity event coaching are tailored to meet the needs of the individual or group.
At Elite Shooting School we believe that by giving you specialized, skilled instruction, you can be assured of enhancing your abilities and enjoyment of the sport. Our entire focus is on improving your shotgun skills, so you can achieve your shooting goals.
Contact Information:
Bobby Fowler, Jr.
14231 Jaubert Ct.
Sugar Land, TX 77498
713.858.4200
Elite Shooting School
Elizabeth and Will Fennell
Fennell Shooting School
South Carolina, USA

Pro Instructor Profile:
Fennell Shooting School offers a rare combination of shotgun education encompassing everything from beginners to master class competitors, wing shooting training and corporate events.
Our mission is to be able to provide our students great instruction and a firm understanding of all aspects of the shotgun sports.   This includes things such as basic gun safety, etiquette, technique, mental training, competitive coaching, recreational shooting, wing shooting, and gun fittings. Corporate events and team building are also a specialty!  Let us help you customize and plan your client entertainment from start to finish.
Contact Information:
Fennell Shooting School
Will Fennell:  ​will@fennellshootingschool.com
Elizabeth Lanier Fennell:  elizabeth@fennellshootingschool.com
Gebben Miles
Sporting Clays Academy
Arizona, USA
Pro Instructor Profile: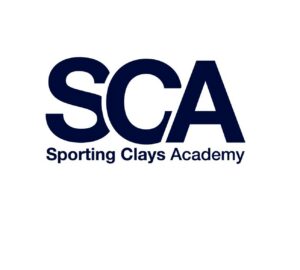 Gebben grew up in Tucson, AZ and began shooting with his dad in 1996.  He decided to focus seriously on a professional shooting and coaching career in 2002. He didn't consistently experience success at the highest level until he had a huge shift in mindset in 2009.
In 2009 his passion for shooting collided with a deep understanding of the physical connection to targets. He won the National Championship that year and since then his career has taken off.
Becoming a multi time Professional Tour Champion, World and National Champion he has also opened up his personal Shooting Academy in Dripping Springs TX. His desire is to create an environment in which he can help people grow in their shooting abilities and grow in character and wisdom on and off the range.
Contact Information:
Gebben Miles
gebbenmiles@gmail.com
Karen Miles
Sporting Clays Academy
Arizona, USA
Kevin DeMichiel
KD Shooting
Georgia, USA
Pro Instructor Profile:
I grew up in Macon, Georgia where hunting and fishing has always been a way of life. I was introduced to shooting sports by my father at a very young age. He taught me about ethics and gun safety as we chased quail and dove in South Georgia. My love for the outdoors grew as I learned to enjoy the outdoors and all it has to offer. My father inspired me to love everything about outdoor sports – the sport itself, the challenge it involved, and the fellowship with fellow hunters. After losing him in April of 2009, my goal is to be and advocate for the outdoors and pass the tradition on to younger generations.  My father's love for the outdoors sparked my interest in shooting sporting clays. It doesn't have seasons and the targets are always there.
Contact Information:
Kevin DeMichiel
Georgia, USA
478-256-1894
kadedemichiel@yahoo.com
Tracy Wright
Dark Horse Shooting
Spokane, WA USA
Tracy Wright
In 1997 I started shooting competitive IPSC and 3 gun, but in 2002 I discovered Sporting Clay's, and it quickly turned  into an obsession. I was lucky enough to shoot with the legendary Jon Kruger at my first big tournament, and it wasn't long after, that I was training  with Jon for several years. I've shot several hundred thousand rounds perfecting my shooting and every chance I've had competing at Sporting Clay's events all over the country.   I have used my background as a NSCA Master class shooter, NSCA certified instructor, certified dog trial gunner, and director of a psychiatric treatment center to teach the psychology of shooting and performing while under the pressures of competition and the excitement of shooting in the field.
Contact Information:
Tracy Wright
Dark Horse Shooting
CELL: (509)998-0261
Todd Bender
Todd Bender Performance Systems International
Georgia, USA

Pro Instructor Profile:
As a company, Todd Bender Performance Systems has always been inspired by a love for shooting, a passion for competing and for helping shooters perform better. Since designing our first courses 30 years ago, we've been committed to and take great pride in offering the best shotgun coaching possible. It is the foundation of our brand.
That's why our website is packed with fundamentals, advice and solutions for your individual game and the clay target sports. Whether you desire to compete at the top championship levels, or simply want to enjoy the clay target sports even more than you do now, we want to be an essential part of your journey.
Contact Information:
Todd Bender
toddbenderintl@gmail.com
Todd Bender Performance System
Terry Hetrick Shooting School
Nashville, TN
Terry Hetrick got his first taste of Skeet Shooting in 1971 while still a Junior Shooter in Pennsylvania.
For over 40 years he competed across the US. He has been on numerous ALL AMERICAN AND ALL STATE TEAMS and has won events at the State, Regional, and World level. Terry has stepped away from the competition platform and devoted his passion to helping and teaching others. For the last 20 years, he has been the Pro at the Nashville Gun Club.
Hetrick's clientele includes beginners through accomplished shooter as well as a list of "Who's Who" in the entertainment, business and sports world.
Terry's passion for helping others as well as promoting the game are what he considers his favorite part of Clay target shooting.
Contact Information:
International Pro Instructors
Kayle Browning
Kayle Browning Coaching
Wooster, Arkansas
Pro Instructor Profile:
Are you ready to improve your shooting skills with a pro?
KBCOACHING is the best place to begin!
I can help you improve your shooting, offer instruction in International Trap, American Trap,  Sporting Clays, Wing Shooting or design a Custom Training Plan especially for you.
Whether you're a beginner wanting to learn more about the shooting sports, take your shooting to the next level, or just better your skills for the dove field, I can help! There's no age limit in shooting!
Contact Information:
Kayle Browning
Wooster, AR
kbcoaching501@gmail.com